September 4th Challenge:
If you head out today, take you camera with you. Take a picture of the place you spend most of your time at. If it's the grocery store, your car, or your place of worship, be sure to explain why you took this photo.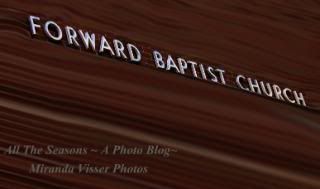 I took this photo of our church's sign. I love spending time there. Infact I'm generally there at least 2 times a week. I should have taken pictures of the church nursery, since I see myself there alot more soon, but this was what I snagged before heading in
September 5th Challenge:
Enjoy the day off with some friends. Be sure to capture a "creative" photo of something you feel is important to you.