September 12th Challenge:
Today take a picture of something from the mail. Yes you must now go and get your mail. If you didn't get anything today find something in the past week. Something that makes you smile. It doesn't have to be a card or anything, go with something more like a flyer! Whatever put a smile on your face, even if it's just for a few seconds.
This is from the Toronto Zoo flyer. I LOVE the zoo. We go as much as we can with the kids. This is about their new stuff. I just love the way they look and the memories I get from the kids being there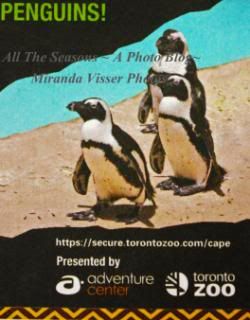 September 13th Challenge:
Did you grow something this year? It might be a garden, grass, or even just a potted plant? Get out there today and take a picture of your hard work before the cold comes in and takes it away. It's always nice to look back and remember how great it looked!