September 11th Challenge:
Wow… 10 years. Can you believe it? Where were you when you found out the twin towers were falling? I remember just where I was and what my reaction was. Everything stood still. Today, take a picture of something that helped you through that day.
I remember it like it was yesterday. Sitting in Religion class not knowing what had happen (think rez kid) and then finding out. It was horrible. The only thing that got me through that day, aside from friends, was my faith in God.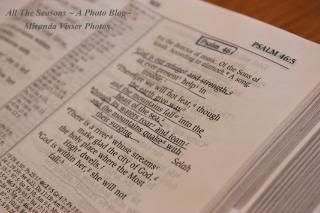 September 12th Challenge:
Today take a picture of something from the mail. Yes you must now go and get your mail. If you didn't get anything today find something in the past week. Something that makes you smile. It doesn't have to be a card or anything, go with something more like a flyer! Whatever put a smile on your face, even if it's just for a few seconds.