September 2nd's Challenge:
Today you are going to be challenged to take a picture of something you do every single day. This photo is going to resemble something that you do/use. This could be your coffee maker or your shoes. Get creative and enjoy!
I took a photo of the thing I use every single day... My toothbrush!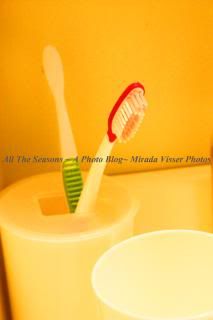 September 3rd Challenge:

Grab your camera, walk outside and take a picture of something that you really love or really dislike. Explain why. Hopefully you can find some beauty in it.