September 13th Challenge:
Did you grow something this year? It might be a garden, grass, or even just a potted plant? Get out there today and take a picture of your hard work before the cold comes in and takes it away. It's always nice to look back and remember how great it looked!
I had a front garden and a back one. Here's photos of the front garden:
General garden:



Favourite Orange plant: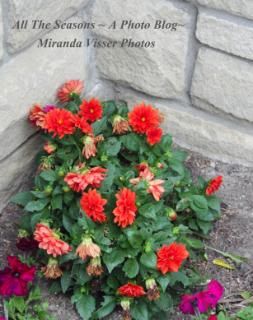 From Arnold last year at my birthday:



Backgarden - Veggie. I have tomatoes, carrots, green onions, chives, and not much else!



Flowers from Arnold last year:



Tomatos from the garden:

September 14th Challenge:
Today take a picture of your bed. Where you sleep is so important. Feel free to fluff before you get the perfect photo. Then again a messy bed tells you something about your personality!